The Support Circle Program is a yearlong program to empower families experiencing homelessness to secure and maintain permanent housing. The program leverages the power of partnerships with caring adults who provide moral, spiritual and practical support to build upon the strengths of the families. The result of this collaborative process is increased hope and confidence for participants.
The Support Circle Program engages members of congregations to end homelessness by partnering with individuals and families to assist them in their transition from homelessness to permanent housing.
Churches, synagogues, mosques and other organizations are invited to organize teams of 6-10 volunteers to partner with a family for at least one year. Support Circles work with the family around critical needs for personal growth and development, putting them on the path to economic self-sufficiency and building community.
Support Circle teams work with families to: secure permanent housing, create and adhere to a financial budget, improve their ability to earn more through job skills training opportunities, mentor children in the family, address child care and transportation issues, improve access to needed health and social services, provide support that will foster the strengths in their assigned family and provide moral and spiritual support.
The Support Circle Program receives funding from Wake County, the City of Raleigh and private & individual donations.
---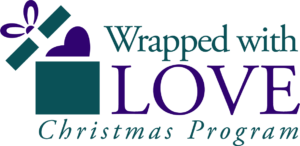 Wrapped with Love, formerly known as "JoyFul Giving for Families," allows Support Circle and Pride for Parents families to purchase donated Christmas Gifts for their immediate household families for a nominal fee. Not only does this provide clients the opportunity and dignity to select Christmas gifts for loved ones, but the funds raised from the sales go back to the emergency assistance program, creating a dual impact!
Click here to learn more about the Wrapped with Love Christmas Program.
---