We're moving to
:
1746 Union Street, Greenville NC 27834
*Note* During the move, the Greenville Office is not able to receive phone calls. Clients facing a food emergency should email Kimberly.Gaskins@ccharitiesdor.org.
Catholic Charities welcomes individuals and families of all faiths or no faith tradition.  The Greenville Offices serves the following counties: Edgecombe, Greene, Halifax, Nash, Northhampton, Pitt and Wilson.
Counseling
Catholic Charities understands the importance of an individual becoming "whole" both emotionally, spiritually and physically when going through life's transitions and challenges. Catholic Charities can assist in providing a listing of therapists in the Tar River Region.
Please contact our office for further information.
Disaster Preparation & Recovery
COVID-19 Update:
No in person meetings. Phone calls will still be returned.

Existing clients will be served using phone and email communications.

Electronic referrals from partner agencies are still being accepted and reviewed.
Catholic Charities is providing financial assistance to help families secure safe and stable housing. Families may be eligible for assistance within the following categories: rent, utilities, and furniture. Please contact our office to learn more about how to determine if you are eligible for assistance.
Food Pantries
COVID-19 Update:
Schedule: Open Tuesday
Time: By appointment only. Appointments available from 10:00 a.m. – 4:30 p.m.
Curbside pick up only.
For clothing closet, size orders will be taken over the phone when appointments are scheduled.
We provide healthy foods and nutritional awareness to our communities.  Individuals and families can access our food pantry once every 30 days and will be provided referrals to other community food banks.  Families seeking assistance with food will also be screened for other needs which Catholic Charities can either address, or make a referral to a community partner.
Immigration
COVID-19 Update:
Services and appointments will be conducted by phone, email or virtually only.
Limited in person appointments.
Our bilingual DOJ Accredited Representative can assist in the completion and submission of various legal immigration documents including, Applications for Citizenship, Naturalization, Family Based processes, DACA renewals and other immigration processes. Our professional staff also provide informational sessions to parish and community groups on immigration rights, responsibilities, and current immigration issues and resources.
Visit the Immigration page for more information about what services we provide, if you are a new client,  please  fill out the On-Line-Intake to better serve you.
---
Actualización del COVID-19
Los servicios de inmigración se llevarán a cabo solamente por teléfono, correo electrónico, o virtualmente.
Citas en persona serán limitadas.
Nuestro representante bilingüe, acreditado por el DOJ puede ayudarlo a completar y presentar varios documentos legales de inmigración, incluyendo solicitudes de ciudadanía, naturalización, procesos familiares, renovaciones de DACA y otros procesos de inmigración. Nuestro personal profesional también brinda sesiones informativas a la congregación parroquial y grupos comunitarios.
Visite la página de Inmigración para obtener más información sobre los servicios que brindamos. Si es un cliente nuevo, complete el formulario en línea y así brindarle mejor atención.
Other Direct Assistance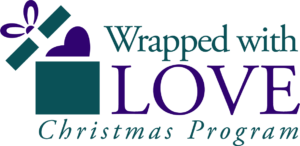 For many families, the holidays are a season filled with good tidings and cheer. But for others, the holidays can be a time of anxiety, unhappiness, and a mix of other emotions when they're unable to provide gifts for their families. In the spirit of the season, Catholic Charities organizes the Wrapped with Love Christmas Program to assist families.
Click here for more information about the program.
Click here to make a financial contribution to support the program.
Support of the Family
We offer client centered services to meet the client where they are to either enhance resume, interview, and job search skills, and or to teach financial literacy/ budgeting. Services are available via referral or by appointment.
Volunteers play a very important role in the services that Catholic Charities provide. Volunteers work with poor and vulnerable families of all faith traditions, and quite a few only Speak Spanish.
Throughout our 5 regions we have volunteers working in the following capacities: filing, reception, working in the food pantry (stocking shelves with food, organizing and implementing logistics for food donations and distribution), entering data, and organizing donated clothes.
Volunteers can also be trained to assist with our Family Support Services program. Some responsibilities include: conducting screening interviews to identify clients' needs, assisting in the ESL or GED classes, assisting with resume writing, and working in the childcare area.
To find out how you can volunteer, please contact the Greenville Office at 252-355-5111.
Catholic Charities Expands Services through Healthy Opportunities Program

May 13th, 2022

In the United States, 76 million individuals are enrolled in a Medicaid health care plan which provides health coverage to eligible low-income adults, children, pregnant women, elderly adults, and people with disabilities. Beginning in 2022, a pilot program began in three areas of North Carolina to test providing expanded services to improve health outcomes of […] Read more...
Catholic Charities Gala raises over $260,000 at Annual Gala

May 4th, 2022

"Charity is putting our faith into practice; it is an expression of how we live our faith." The 10th Annual Catholic Charities Gala was a resounding success! Hosted at the Raleigh Marriott Crabtree Valley, there were 275 guests in attendance, with others joining the festivities online. To celebrate over a decade of Catholic Charities Galas, […] Read more...
No current events for this location.