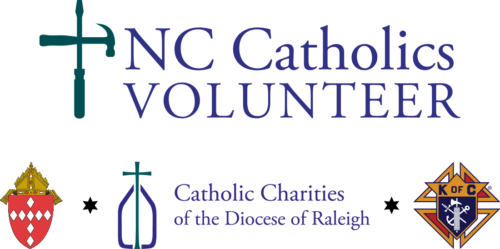 Can you paint and swing a hammer?
Or are you interested in learning these skills and more?
All experience levels are encouraged to serve!
If you have any questions, please contact Daniel Altenau at Daniel.Altenau@raldioc.org or at (919) 821 – 9767.
Over the past few years, Hurricane Matthew and Hurricane Florence forced many from their homes as flood waters rose. Unfortunately, there are still hundreds of families who are still unable to return home. Following Hurricane Matthew, Catholic Charities and the Knights of Columbus came together to form NC Catholics Volunteer to help repair these damaged homes.