Can you paint and swing a hammer?
Or are you interested in learning these skills and more?
All experience levels are encouraged to serve!
Project Description
NC Catholics Volunteer has partnered with The United Methodist Church to assist families impacted by Hurricane Matthew.

This opportunity is open to all interested in lending a hand to help those impacted by Hurricane Matthew.

Projects last from 8 a.m. – 4 p.m..

Projects may include painting, putting up drywall, and laying down flooring. All projects will be determined on the day of the project.

Individuals under 18 must be accompanied by a parent. Minimum age to participate is 13.

Individuals must be comfortable working in a construction site.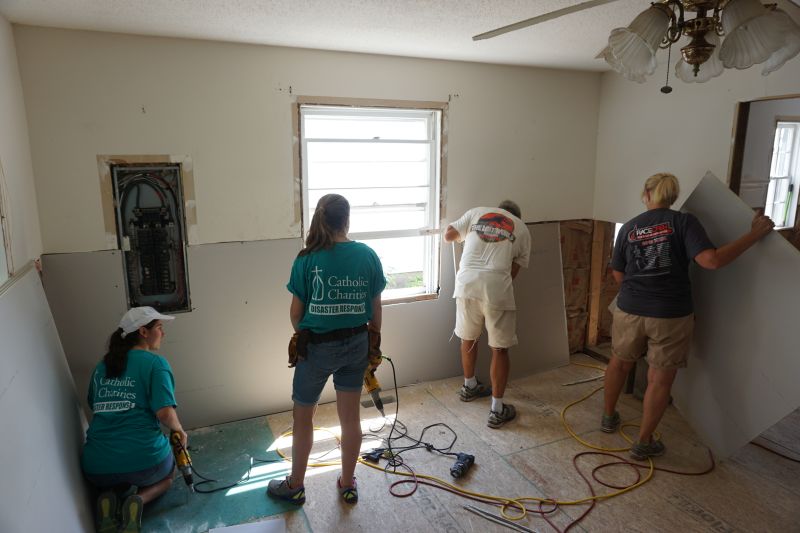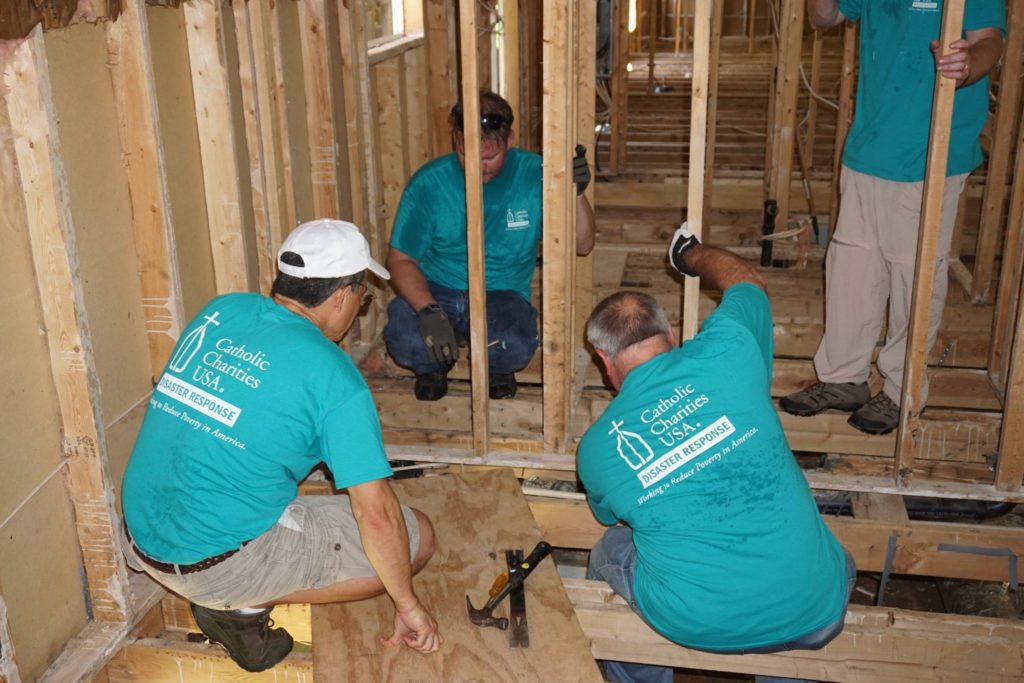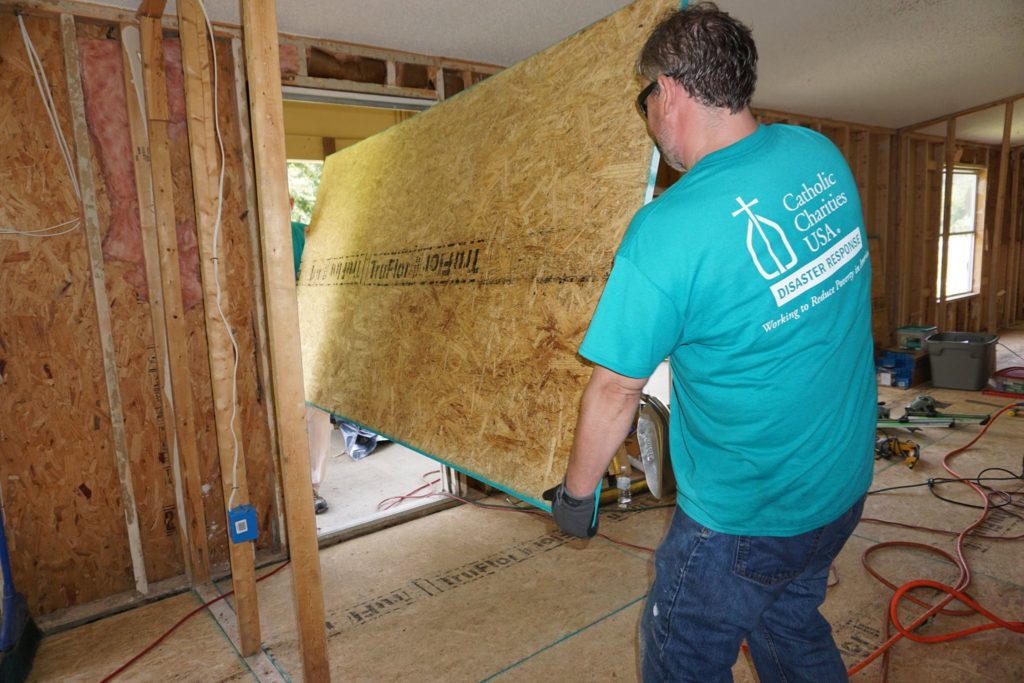 If you have any questions, please contact Daniel Altenau at Daniel.Altenau@raldioc.org or at (919) 821 – 9767.
Following Hurricane Matthew, many families were forced from their homes as flood waters rose. Unfortunately, there are still hundreds of families who are still unable to return to their homes. Catholic Charities and the Knights of Columbus have come together to form NC Catholics Volunteer. Catholic Charities and the Knights of Columbus came together in 2017 to form this group and provide a coordinated opportunity for Catholics to help repair these damaged homes.