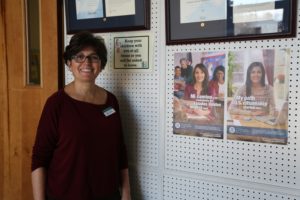 It's been nearly ten years since Teresa and Carlos Mendoza decided to emigrate from Colombia to the United States.
Chicago was their first home. They first arrived in 2009 as legal permanent residents and settled in the Illinois city because he had two sisters there. After experiencing the harsh Chicago winter, though, they decided to find a warmer environment and moved to North Carolina, where he had three older sisters.
For the Mendozas, the question of "Where is home?" has always centered on family. In fact, the main reason they moved to the U.S. was to join their son Diego, who came to America in 2006 and is a U.S. citizen.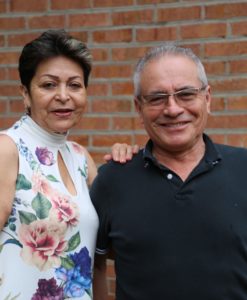 For the past eight years, they've called Raleigh home. He worked as an independent contractor and she worked at a hotel as a housekeeper. Recently though, Mendoza faced a challenge in his life. He was diagnosed with a hernia, which left him unable to work until he completed surgery and recovery. The loss of income caused his wife to reflect on the quality and stability of her own employment. She decided she needed to do something to ensure a good life for her family.
That's when she decided to apply to become a U.S. citizen. "I was very interested in studying for the test," she explained. "I was also very nervous. I took every minute I could to study."
For two years, she studied any chance she had, even as she cooked in her kitchen.
Her first application was rejected because it hadn't been completed properly. A cultural misunderstanding and predatory behavior, it seemed, were to blame.
Mendoza had gone to a public notary, or "notario," for assistance. In many European and Latin American countries, such as her native Colombia, "notarios" are lawyers who complete legal paperwork.
However, in the U.S., only an immigration attorney or Department of Justice accredited representative can officially complete required immigration paperwork. And it's not uncommon in the U.S. for some "notarios," or notaries, to purposefully confuse immigrants.
"Friends recommended that I come to Catholic Charities," she explained. "They had a relative who had a good experience."
Mendoza spent a year working with Luisa Martin-Price, a DOJ accredited immigration specialist in the Catholic Charities Centro para Familias Hispanas office. During that year, she and Martin-Price met three times to complete the stages of required paperwork. Between meetings, they studied and waited for each step to be processed so they could move on to the next step.
After two years of reviewing test materials and a year of working on her application, Mendoza was ready for her interview.
Today she sighs as she remembers arriving at the wrong door and how busy it was. Mendoza began to correctly answer the required civics questions. But by the end of the interview, the demanding nature of the process caught up to her.
"I froze when he asked my full name," she remembered. "I couldn't tell him." She stumbled a little and provided her first and last name, but could not say her full name as it was written on the application. Flustered and frustrated with herself, she could not complete the interview and went home heartbroken.
Mendoza shared her experience with Martin-Price, who agreed to accompany her to her second interview to help keep her relaxed. This time Mendoza arrived an hour early to make sure she was comfortable and would stay calm. During that hour, Martin-Price helped her practice for the interview. When they finally went in together, Mendoza was much more composed. She passed her citizenship test.
"I felt like I had been carrying a whole load that was off my shoulders," Mendoza explained. She was thankful to have had the opportunity to work with Martin-Price, especially because she accompanied her to her second interview.
"Staff were nice, volunteers were nice. Everyone was very professional," Mendoza said. "I would recommend Catholic Charities and have told many friends to come here for help."
Since passing the test, Mendoza has focused on finding a job, such as a department store cashier, that's less physically demanding than working in hotel housekeeping. And her husband is beginning to look through the study materials and consider citizenship as well.