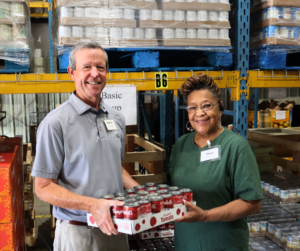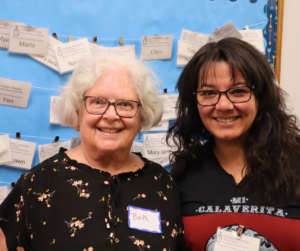 Welcome to Catholic Charities in the Diocese of Raleigh, NC! We're delighted that you're considering volunteering with us – you're awesome!
Our programs and services help our neighbors who are facing tough times. But we can't do it alone, and that's where you come in! Volunteering with Catholic Charities is not only a great way to give back, but it can be fun and incredibly rewarding!
We have a wide range of programs that would benefit from a dedicated volunteer like you joining the team. Whether you want to help at one of our food pantries, assist immigrant families, or repair homes damaged by past disasters, we have opportunities for many different interests and schedules.
The best part? You'll make a real difference in the lives of others while gaining experience, skills and fulfilment that will also benefit you in your personal life journey!
Ready to get involved? Select the region you'd like to serve in, and we'll connect you to their list of programs and volunteer opportunities, along with their contact info.
Let's get started! We welcome volunteers of all backgrounds, religious beliefs, and skill levels. Join our team of volunteers and let's provide help and create hope for our community together!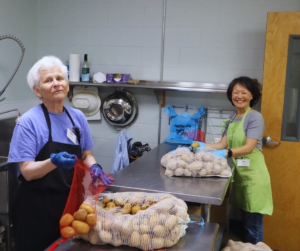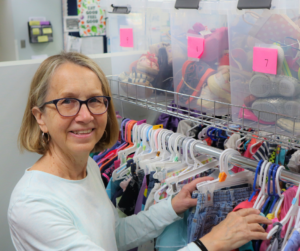 Please select the region you'd like to volunteer in