---
English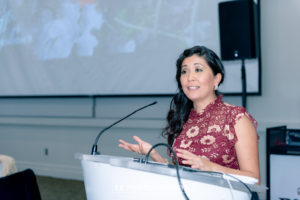 Dozens of individuals from different countries and cultures gathered together at the Fallon Center at Our Lady of Lourdes Catholic Church in Raleigh to celebrate the work done by Centro para Familias Hispanas (CpHF).
This year, the passage of Hurricane Florence forced organizers to postpone the celebration originally scheduled for September 14th to November 9th. The group of attendees know the services offered by CpHF and the importance of supporting their work.
The second annual Dancing for a Cause charity event featured dancing, a silent auction and a DJ. Staff, volunteers and committee members of CpFH organized the event that raised over $11,000 to help further the work of CPFH in serving the Raleigh Hispanic community.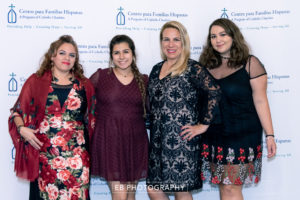 After dinner, attendees had the opportunity to hear keynote speaker, Ivonne Chirino-Klevans, an expert in global executive education. Her work has been featured on CNN, Caribbean Business and Talent Management Magazine, among other publications. During the celebration, Ivonne shared her personal story as an immigrant and the daily challenges she faced as a newcomer raising children in America.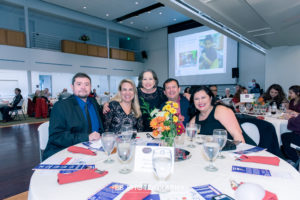 She said the lack of understanding about a new educational system can be complicated and affect a student's academic performance and access to opportunities. Professor Chirino-Klevans emphasized the value of the Hispanic community and highlighted the importance of places like Centro para Familias Hispanas.
Maty Ferrer, Director of Centro para Familias Hispanas, shared with the audience the importance of the services provided by her team. She highlighted that each year, CpFH serves about 13,000 people. She explained how the center works to empower Hispanic families to become more integrated in the community and to improve their quality of life by implementing programs of education, health, job training, and referrals to facilitate access to existing community resources.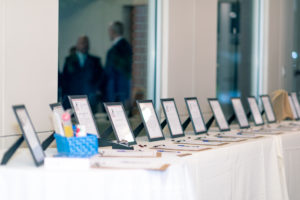 The evening ended with a dancing celebration.
BY THE NUMBERS IN 2018…
163 Children received services related to healthcare, development, nutrition and financial assistance.
424 families received services such as SNAP, healthcare, parent programs, etc.
2,333 families were provided with food referrals from CpFH for emergency food assistance, which translates into 12,161 individuals.
Language is the Key:

134 (155 children) families participated in Language is the Key.
160 classes/sessions administered in 8 different locations throughout Wake County.
After-School Program:

Collaboration with NCSU School of Education

Tutors are university students in the process of acquiring a Masters of Education degree.

Since 2015, a total of 105 children (105 tutors) have participated with an average of 57% of children reaching the goal of reading at or above grade level at the end of the semester.
Espanol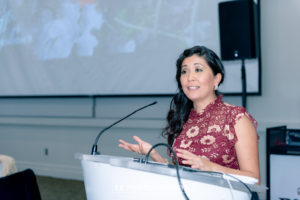 Decenas de personas de diferentes países y culturas se reunieron en el Centro Fallon de la Iglesia Católica Our Lady of Lourdes en Raleigh para celebrar el trabajo realizado por el Centro para Familias Hispanas (CpHF).Este año, el paso del huracán Florencia obligó a los organizadores a posponer la celebración programada originalmente del 14 de septiembre al 9 de noviembre. El grupo de asistentes conoce los servicios ofrecidos por CpHF y la importancia de apoyar su trabajo .
El segundo evento benéfico anual Dancing for a Cause incluyó baile, una subasta silenciosa y un DJ. El personal, los voluntarios y los miembros del comité de CpFH organizaron el evento que recaudó más de $ 11,000 para ayudar a promover el trabajo de CPFH en el servicio a la comunidad hispana de Raleigh.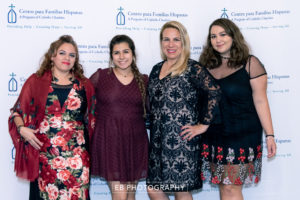 Después de la cena, los asistentes tuvieron la oportunidad de escuchar a la oradora principal, Ivonne Chirino-Klevans, experta en educación ejecutiva mundial. Su trabajo ha sido presentado en la revista CNN, Caribbean Business and Talent Management, entre otras publicaciones. Durante la celebración, Ivonne compartió su historia personal como inmigrante y los desafíos diarios que enfrentó como recién llegada a la crianza de niños en los Estados Unidos.
Dijo que la falta de comprensión sobre un nuevo sistema educativo puede ser complicada y afectar el rendimiento académico de un estudiante y el acceso a oportunidades. El profesor Chirino-Klevans destacó el valor de la comunidad hispana y destacó la importancia de lugares como el Centro para Familias Hispanas.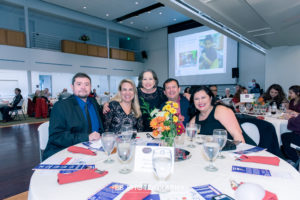 Maty Ferrer, Directora del Centro para Familias Hispanas, compartió con la audiencia la importancia de los servicios proporcionados por su equipo. Destacó que cada año, CpFH atiende a unas 13,000 personas. Explicó cómo funciona el centro para empoderar a las familias hispanas a integrarse más en la comunidad y mejorar su calidad de vida mediante la implementación de programas de educación, salud, capacitación laboral y referencias para facilitar el acceso a los recursos comunitarios existentes.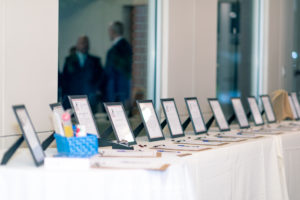 La velada terminó con una celebración de baile.
LOS NÚMEROS EN 2018 …
163 niños recibieron servicios relacionados con atención médica, desarrollo, nutrición y asistencia financiera.
424 familias recibieron servicios como SNAP, atención médica, programas para padres, etc.
A 2,333 familias se les proporcionaron referencias de alimentos de CpFH para asistencia alimentaria de emergencia, lo que se traduce en 12,161 personas.
El idioma es la clave:

134 (155 niños) familias participaron en el progama de lectura "El Lenguaje es la Clave"
160 clases / sesiones administradas en 8 lugares diferentes en todo el Condado de Wake.
Después del programa escolar:

Colaboración con la Escuela de Educación NCSU

Los tutores son estudiantes universitarios en proceso de adquirir un título de maestría en educación.

Desde 2015, un total de 105 niños (105 tutores) han participado, con un promedio de 57% de los niños que alcanzaron la meta de lectura en o por encima del nivel de grado al final del semestre.