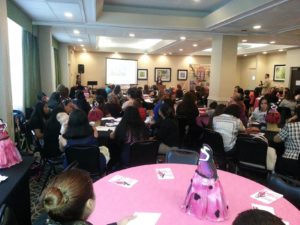 Centro para Familias Hispanas (CpFH), in partnership with Centro Internacional de Raleigh, hosted the "Mujer Preparate para el Exito" (Woman, get ready for success) conference on Saturday November 7th.  This event was organized due to the limited number of events that are offered to promote leadership and provide needed
information in Spanish for Hispanic women who want to be entrepreneurs.  Maty Ferrer, Director of CpFH explained that "We wanted to create a spacewhere women, especially Latino women, could come and feel safe to share and feel empowered, motivated, and important."
The event was a great success with over 80 women attending to listen to high quality presentations by staff and volunteers.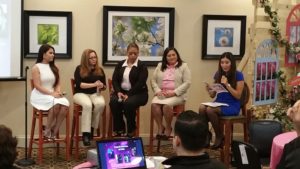 Presentation topics included: Emotional Wellness, How to start a business, Leadership and motivation, and four panelists presenting on the Histories of Success. There was also time for questions by participants with many women asking about other services that they can access at Catholic Charities and in the community.   Ms. Ferrer commented that, "We are really encouraged by the fact that following this conference, we had over 30 women sign up for our Women's Support Group."
Work is now beginning on planning the next conference which is scheduled to occur in the spring of 2016.
If you want to know more about this event and how you can support or volunteer please visit: www.mujerpreparate.org.