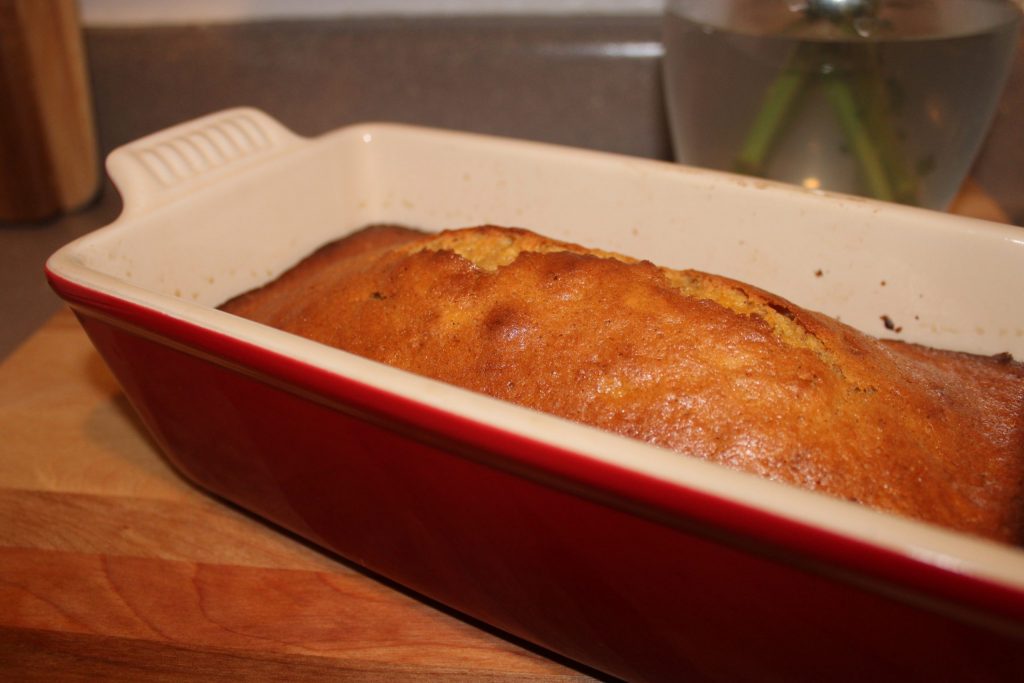 Like pumpkin bread, but with a twist! This cake-like bread makes great snack or breakfast. I toast a slice in the oven or toaster and enjoy with a cup of coffee. This type of bread is called a quick bread because it doesn't contain yeast, and you don't have to knead the dough or wait for it to rise! If you have a surplus of sweet potatoes, you can also make our sweet potato butter to spread on your bread.
You will need:
– 1 large sweet potato
– 2 eggs
– 1/2 c. sugar
– 1/4 c. brown sugar
– 1/4 c. oil
– 1 tsp. baking powder
– 1 c. flour
– 1 tsp cinnamon
– 1 tsp. vanilla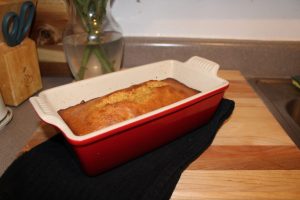 Bake the sweet potato at 425F for 50 minutes to one hour, or until completely soft.

Mash the baked sweet potato and stir until cooled.

Stir in the 2 eggs, 1/2 c. white sugar, 1/4 c. brown sugar, and 1/4 c. oil until combined.

All at once, add in the baking powder, flour, cinnamon, and vanilla. Stir until just combined.

Pour the batter into a greased loaf pan or into greased muffin tins. Let the batter sit for fifteen minutes in the tin.

Preheat the oven to 350F.

In a loaf tin, the bread will need to bake for 50 minutes to one hour, or until a fork comes out clean when inserted into the middle of the loaf. Muffins will cook slightly faster, so begin checking the middle of the muffins for doneness after around 30 minutes.