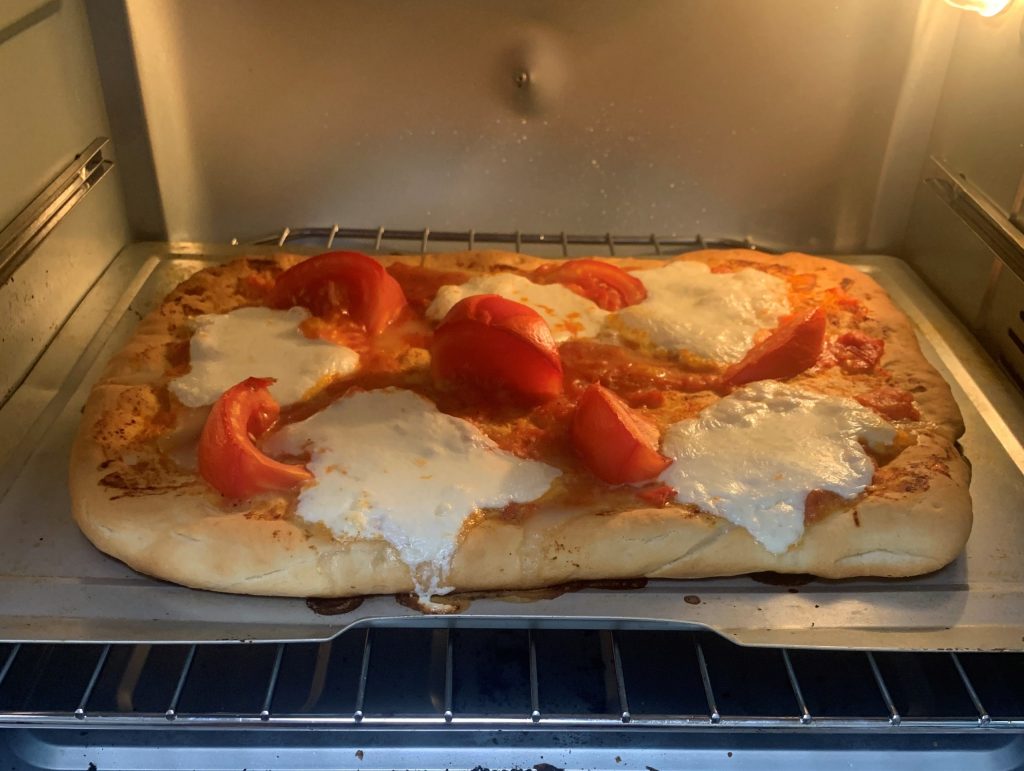 Pizza for dinner isn't only for special occasions! Making pizza dough at home is easier than it sounds, and dough can be frozen in  individual pieces to be used weeks later. This recipe is a modified version of the King Arthur Flour Pizza Crust recipe– my version is quicker and simplified, but the original King Arthur Flour recipe is delicious and more authentic. Be sure to check it out if you have flexibility in your schedule, or when you're ready to take your pizza dough baking to the next level!
This recipe makes two medium pizzas with thick crust, one large pizza with thick crust, or up to 5 individual-sized pizzas, depending on how you divide the dough. You will need:
– 2 tsp dry yeast- active or instant. 
– 1 cup warm water
– 2 tbs olive oil
– 3 cups flour
– 1 tsp salt 
You can top your pizza with pesto, tomato sauce, and any type of cheese or toppings!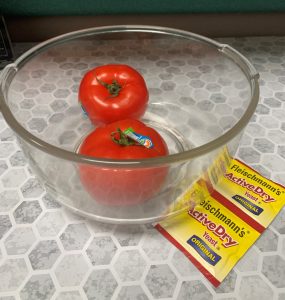 If you are using active dry yeast: pour the warm water into a bowl. Stir in 1 tbs sugar. Stir in the yeast. Let the yeast, sugar, and water mixture sit for 10-15 minutes or until foamy. Then combine the mixture with the rest of the ingredients in a large bowl and stir to form a loose dough.

If you are using instant yeast: combine all ingredients in a large bowl and stir to form a loose dough. 

Let the dough sit for 15 minutes. Letting the dough 'rest' before kneading helps absorb flour, meaning you'll end up using less flour while kneading.

Knead the dough for 10 minutes by hand or 5 minutes in a stand mixer. 'Kneading' means firmly pushing down on the dough on a floured surface. Imagine you're giving someone a back massage! Kneading causes gluten strands to develop, which make the dough stretchy and the finished crust light and chewy. If the dough sticks to your hands, you can add a little more flour, but the dough will become less sticky the more you knead it.

After kneading, the dough should be one smooth ball. Place the dough in a large greased bowl and cover with plastic wrap or a kitchen towel. Let the dough sit for 90 minutes. The dough will rise a lot during this time, which is called 'proofing'.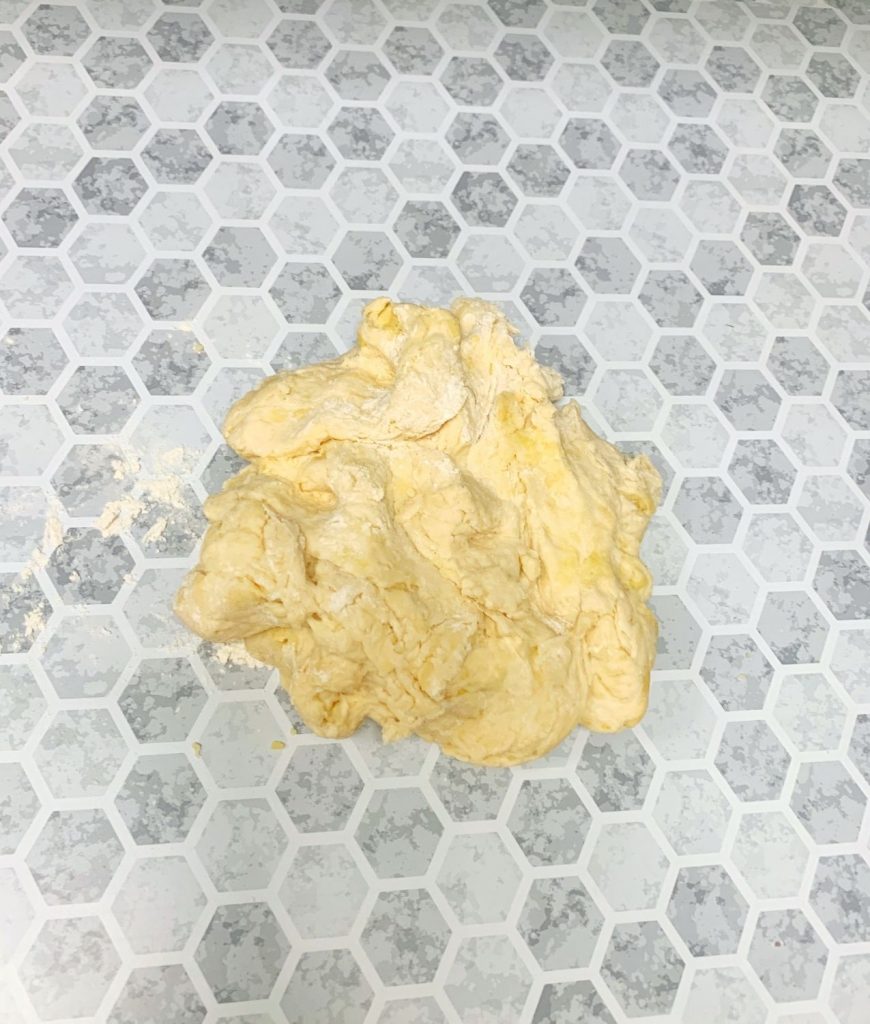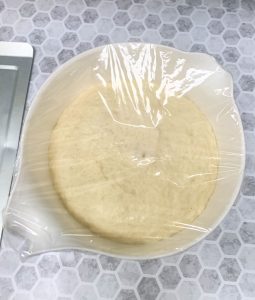 6. After 90 minutes, the dough will be doubled in size. Gently take the dough out of the bowl. At this point, you decide how many pizzas you want to make and when you want to make them. If you want to make pizza now, skip to step 9. If you want to freeze your dough, continue below to step 7. 
7. Divide your dough into how many pizzas you want to bake. I divide mine into 5 equal pieces so that I can make individual-sized pizzas whenever I want. However many sizes or pizzas you want to make, each piece must be wrapped individually. Put your dough in the freezer and leave it until the day you want to bake it! The dough will stay fresh in the freezer for up to three weeks.
8. On the day you want to bake your pizzas, remove the dough from the freezer and allow it to thaw in the fridge for 6-8 hours. It MUST thaw in the fridge, not at room temperature, or it will continue to rise too quickly! Once your dough is thawed and squishy again, skip to step 10!
9. Divide the dough into however many pizzas you want to bake.
10. Gently roll the pieces into balls. Then, put the balls on top of your fist and stretch them over. Stretching the pizza dough into a flat disc rather than rolling it out with a rolling pin or pressing on it with your hands keeps the air bubbles from proofing intact. You can also hold the dough in one hand and gently pull it thinner with your other hand.
11. Once you have a flat disc of dough, place it on a greased baking sheet. Because the dough is already somewhat flattened, it's okay to push on it a little, but it's still better to pull and stretch when possible. Stretch the dough out as thin and wide as you'd like your pizza to be. Cover with plastic wrap or a kitchen towel
12. Let the dough sit for another 30 minutes. It will puff up, but not as much as it did during the first rise. Preheat the oven to 425F.
13. After 30 minutes, use a fork to poke holes on the surface of the pizza. This keeps the dough from becoming too bubbly while baking. Put the dough in the oven and bake for 6-10 minutes, depending on the size and thickness of the crust. Take the crust out when it becomes firm but before it starts to brown.
14. Spread your toppings on the crust! I like basic marinara sauce and mozzarella cheese, but you can put whatever you like.
15. Bake the pizza with the toppings at 425F for another 10 minutes, or until the cheese is bubbling and the crust is brown on the edges.