In the United States, 76 million individuals are enrolled in a Medicaid health care plan which provides health coverage to eligible low-income adults, children, pregnant women, elderly adults, and people with disabilities. Beginning in 2022, a pilot program began in three areas of North Carolina to test providing expanded services to improve health outcomes of Medicaid Beneficiaries through the Healthy Opportunities Pilot.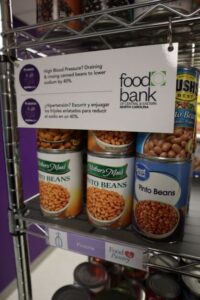 According to the North Carolina Department of Health and Human Services, "The Healthy Opportunities Pilot is the nation's first comprehensive program to test evidence-based, non-medical interventions designed to reduce costs and improve the health of Medicaid beneficiaries. The pilots will provide up to $650 million in Medicaid funding for pilot services related to housing, food, transportation and interpersonal safety and toxic stress in three regions of the state."
Beginning in March, Catholic Charities offices in Wilmington and Tar River rolled out the first services supported by this program, healthy food boxes. Later in the year, the Wilmington Office will also introduce housing services.
"When people in our community have access to healthy foods and safe and stable housing, the entire community benefits." shared Emilie Hart, Cape Fear Regional Director. "These services will improve the overall health of individuals, making them more able to fully participate and engage in their community."
Through the Healthy Opportunities Pilot managed by Access East, Inc, the Tar River Office will have resources to expand their distribution of food. Funding through this program has allowed for the purchase of a vehicle which will allow the office to source more food from the community and make home deliveries.
"Food insecurity is a struggle for many families and healthy foods are often not obtainable for those with income and transportation barriers." said Liz McDowell, Tar River Regional Director. "This program will increase our capacity to distribute healthy food boxes from our offices and make home deliveries to individuals facing transportation barriers."
The Catholic Charities Cape Fear Regional Office will also see an expansion of their services thanks to the Healthy Opportunities Pilot managed by Community Care of the Lower Cape Fear.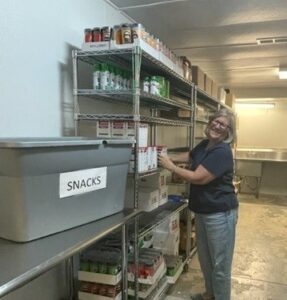 "This funding will have a tremendous impact for our office. It will allow us to expand our food pantry services footprint to include healthy food deliveries to those with transportation or accessibility barriers." added Hart. "The funding for housing services will allow us to expand our emergency assistance program and the NC Catholics Volunteer program. We can now do more to help make people's homes safe and accessible based on their individual needs, so that they can remain healthy and autonomous in their home."
The North Carolina Department of Health and Human Services adds, "Importantly, the pilots will allow for the establishment and evaluation of a systematic approach to integrating and financing evidence-based, non-medical services into the delivery of healthcare. If shown to be effective after rigorous evaluation, the NC Department of Health and Human Services will look to systematically integrate pilot services statewide through Medicaid managed care."