Immigrants have been, and continue to be, an integral part of the American story. Catholic Charities stands as a symbol of hope and support for those who embark on the challenging journey to a new life in the United States. Through their unwavering commitment to providing top-tier legal services, they embody the spirit of compassion, justice, and inclusivity that is part of the American dream. Their work not only transforms individual lives, but also strengthens the bonds of unity and diversity in our great nation.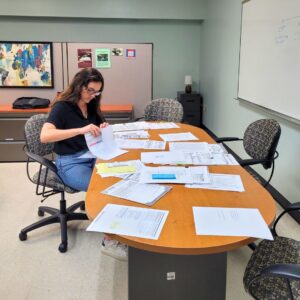 At the heart of the organization's Immigration Legal Services program is a team of Department of Justice accredited representatives, dedicated volunteer attorneys, and student interns from the school of law who are well-versed in immigration law. Each year, these professionals assist approximately 3,000 individuals and families with crucial legal counsel, ensuring that they are well-informed about their rights and options.
Consuelo Kwee, Director of Immigration Legal Services, shared "the immigration work of Catholic Charities of the Diocese of Raleigh began in the mid 1990's. The Immigration Legal Services Program was established to continue the availability of high-quality services, and low-c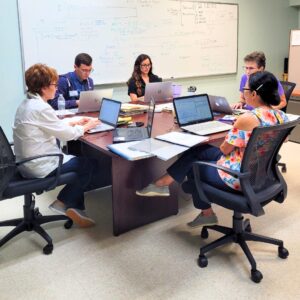 ost legal immigration services to newcomers in the area." Kwee went on to say, "today the program provides direct assistance to persons who are filing applications to the US Citizenship and Immigration Services (USCIS) for permanent residency or U.S. citizenship. Services include Naturalization and Citizenship Applications, Family Based Petitions, Deferred Action for Childhood Arrivals (DACA) and more."
The program continues to advance its legal services to meet the changing needs of the immigrant communities in Central and Eastern North Carolina, from Alamance County to the Outer Banks. The program stays up-to-date with evolving immigration laws, providing education on the immigration process, and expanding their reach to underserved areas.
Catholic Charities recognizes the imbalances in access, opportunities, and resources that exist within our immigrant community. The Immigration Legal Services program is structured to attract all immigrants regardless of place of origin, culture, religion, or economic status. The goal is to provide help and create hope for immigrants as they establish their lives in the United States.
For more information, visit catholiccharitiesraleigh.org/immigration