Durham Community Food Pantry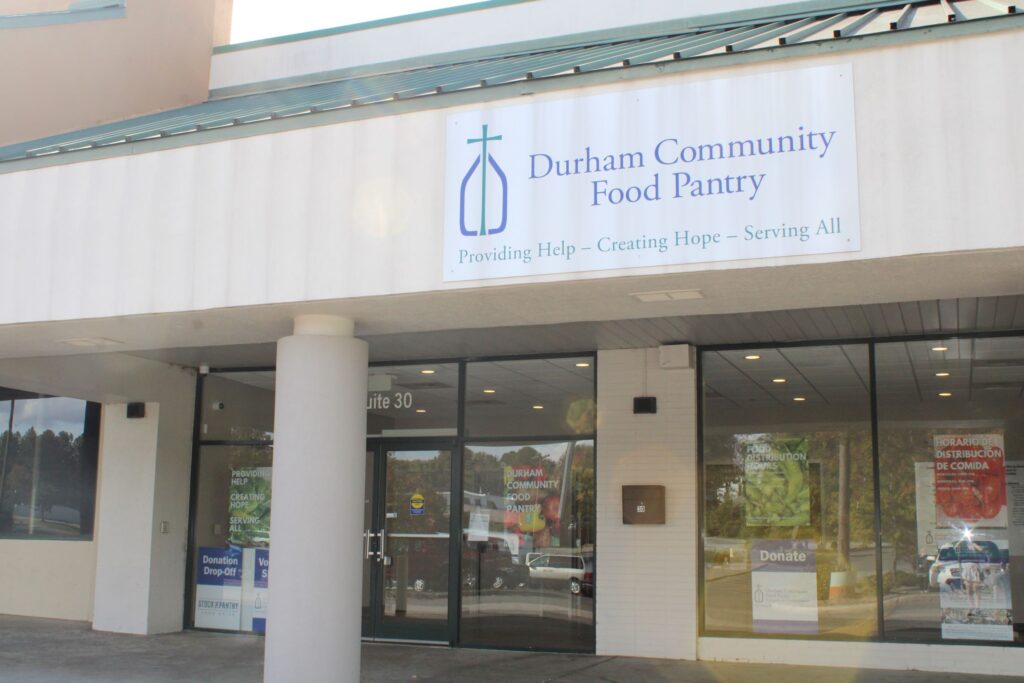 Hours
Food Distribution:
Wednesday:
10:00am – 1:00pm
Wednesday:
5:00pm – 7:00pm
Thursday:
10:00am – 1:00pm
Case Management & other services:
 By appointment
The Durham Community Food Pantry, a program of Catholic Charities of the Diocese of Raleigh, works to end food insecurity in Durham and Orange counties. The program is a collaborative effort engaging multiple partners through Durham and Orange counties to address this incredibly important need. Opening in May 2019, the DCFP has grown rapidly, distributing over 1.25 million pounds of food per year.
Newsletter
Want to hear more about the Durham Community Food Pantry? Sign up for our eNewsletter below!
Donations
All donations made to the Durham Community Food Pantry are tax-deductible. Donations can be made online or checks can be made out to "Catholic Charities of Raleigh" and in the memo line add "Durham Community Food Pantry."
Sustainability and Waste Report
With the help and support of volunteers and partner organizations, DCFP not only provides abundant and fresh food to clients, but also reduces waste in the food system. Check it out!