Barkley Sample, Raleigh Regional Director of Catholic Charities
Barkley started with Catholic Charities in November 2019 and has brought a great deal of excitement and enthusiasm to the Raleigh region, including CPO! He looks forward to working with the people in Raleigh making a difference in our community! He has close to 15 years nonprofit experience managing large and small agencies. He moved here from Philadelphia, returning to the area after working here previously at Easter Seals United Cerebral Palsy.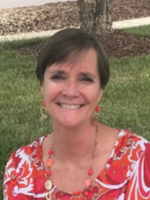 Donna Walker, Catholic Charities Raleigh Regional Executive Assistant
Donna started with Catholic Charities in 2017 as an Executive Assistant in the Raleigh Regional Office after many years as a Legal Assistant. She holds a degree in Business
Administration and loves working with the clients, volunteers and fellow staff members at CPO, finding each day both humbling and rewarding. She has lived in Knightdale for 16 years and is a member of St. Eugene Catholic Church in Wendell.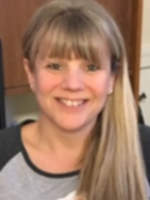 Kelly Rappl, CPO Food Pantry Program Director
Kelly Rappl was promoted to role of CPO Program Director in July 2018. Previously she has served on the CPO staff since 2011 where she began her non-profit work as the Program Assistant Director after a career in Finance/Accounting and Project Coordination at Futures/Constella, Progress Energy, and Nortel Networks. She holds a Bachelor of Science in Business Administration from Wesleyan College. Since relocating here from Buffalo NY in 1992 Kelly makes her home in Apex NC. With her dog Brin.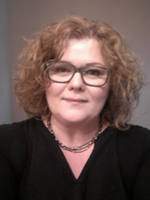 Deanna McCulloch, CPO Food Pantry Assistant Director
Deanna McCulloch is the Assistant Program Director at CPO. Deanna had been a volunteer at CPO for 2 years before her appointment to Assistant Director in 2018. She had been a lead volunteer for most of that time and had also served as an interviewer. Deanna studied sociology at North Carolina State University, and after working in retail and banking, homeschooled her three daughters for 14 years. Deanna lives in Raleigh with her husband and daughters.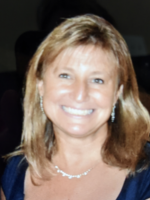 Darcy Hull, CPO Food Pantry Volunteer Coordinator
Darcy started as the new CPO Volunteer Coordinator in April 2020. She is originally from Kenmore, NY (outside of Buffalo). She has a diverse background: a dolphin trainer, cancer researcher at UNC, and business manager. Darcy was a coordinator for the Gabriel Project crisis pregnancy ministry and served in youth ministry. She loves being a part of St. Mary Magdalene Catholic church in Apex. Darcy is grateful for the consistent and reliable support of the wonderful volunteers of CPO and enjoys working beside them to serve our neighbors in need.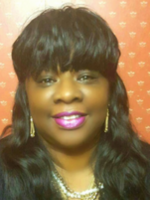 Myra Bradley, "Sustaining the Family Table" Family Care Coordinator
Myra Bradley serves as 'Sustaining the Family Table" UW Collaborative as the Family Care Coordinator. She comes to CPO with a wealth of knowledge, education and experience by way of working with various organizations such as Southlight Inc., The Head Start Program, Step Up Ministry, Raleigh Rescue Mission and Wake County Human Services. She started her own non-profit Organization called "Women That Care", where she serves the community with weekend assistance with toiletries, emergency survival snack bags and backpacks for school. She also hosts an event each year called Keep Raleigh Warm by giving out new blankets and gently used clothing for the winter months along with giving out Thanksgiving baskets and Christmas In the Community. Myra says that she is Living Her Life "On Purpose", and is excited about serving the community with CPO.  When not serving the community, she spends her spare time with her family, 3 children and 9 grandchildren and her great grandchildren.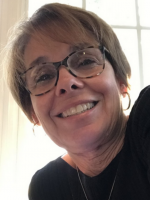 Susan Hicks, Health Education Specialist
Susan joined CPO Food Pantry as a Warehouse Specialist in 2020 after being a long-time volunteer (11 years).  She supports the Assistant Director distributing food as well as being responsible for our social media as well as administrating our "healthy pantry" initiative in partnership with the Food Bank of CENC. She has also volunteered with various Catholic schools, Navy Marine Corps Relief Society, Boy Scouts of America, Show N Tell Ministries, and Lutheran Services of the Carolinas Refugee Resettlement.  She lives in Garner with husband and enjoys spending time with her children and grandchildren.