Centro Para Familias Hispanas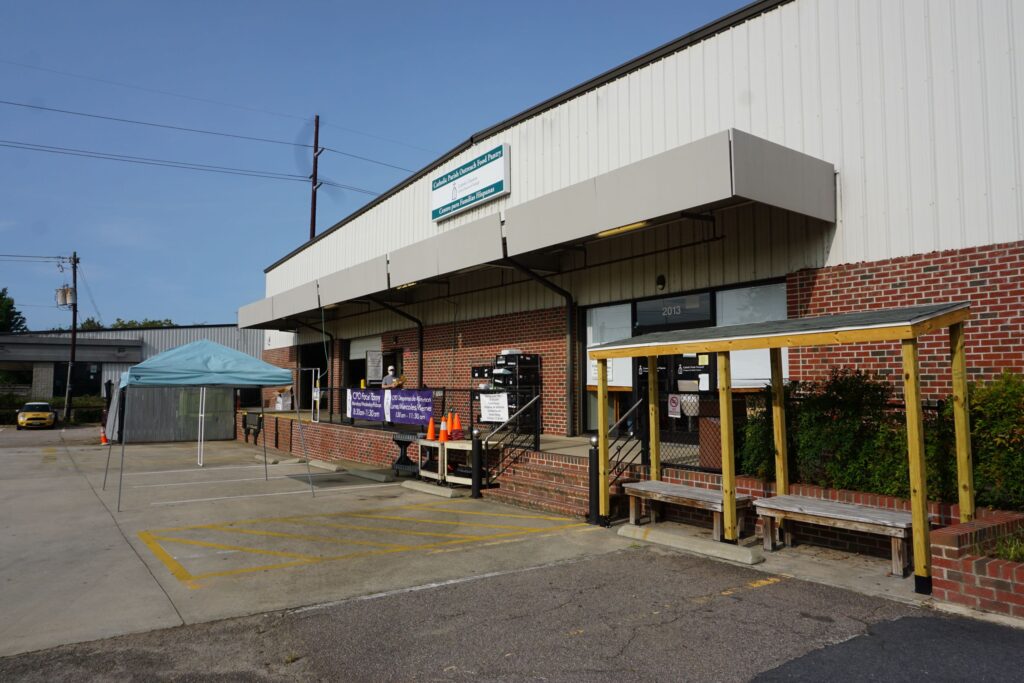 Hours
Monday-Thursday
9 a.m. – 5 p.m.
Friday
9 a.m. – 2 p.m.
Contact
919-873-0094
To ensure the reception of services, please make an appointment by calling and leaving a message.
Purpose Statement: Centro para Familias Hispanas, a program of Catholic Charities, empowers Hispanic families as they overcome barriers by providing direct services and connections to community resources.
History
Centro Para Familias Hispanas (CPFH) began in 1997 with emergency aid services to the Hispanic community after Hurricane Fran. In 1998 Centro Para Familias Hispanas officially became a part of the Catholic Charities of the Diocese of Raleigh to provide information, referral and counseling services to low-income Hispanic families.
As the Hispanic population began to grow rapidly in Wake County, we saw the need to increase and improve our services in order to help them effectively. Currently Centro Para Familias Hispanas has specialized personnel in case management, education and immigration, and has a variety of programs.
Donations
All donations made to Centro Para Familias Hispanas are tax-deductible. Donations can be made online or checks can be made out to "Catholic Charities of Raleigh" and in the memo line add "Centro Para Familias Hispanas".