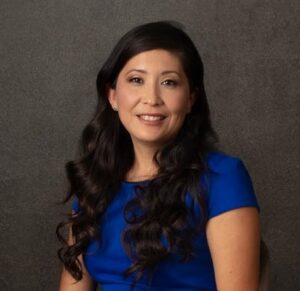 Growing up as a young girl in Mexico, Maty Ferrer Hoppmann had dreams of becoming a school teacher. Little did she know that she would go on to become a champion for educating her community. In January, Maty began her tenure as President of the Alianza Latina Pro-Educación en Salud (ALPES).
Maty's journey began in 2008 when she moved to North Carolina, where she became a leasing consultant in Durham. She says this experience played a critical role in shaping her future. "My own time spent in Durham as a leasing consultant really heightened my desire to serve the Hispanic community."
After working as a leasing consultant, Maty was offered a position with the Mexican Consulate in a program called Window to Health.  Maty's role for Window to Health became her foundation to improving the health and lives of the Hispanic community in North Carolina.
"While working at Windows to Health, I learned about ALPES, which is an alliance of concerned community members and Hispanic leaders committed to improving the health and education of Hispanics in WAKE county." shared Maty.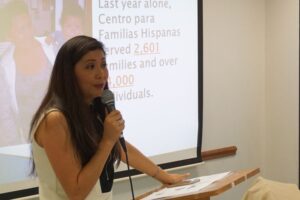 In 2011, while working as a manager for Urban Ministries, Maty began attending ALPES meetings and became more involved in the organization. It was during this period that Maty realized just how important the work of ALPES was to the community.
In 2015, Maty began her current position with Catholic Charities as the Program Director of Centro para Familias Hispanas (CPFH). As program director, she saw that there was a need to empower the hundreds of women she meets within the Hispanic community. Responding to this need, she created the Women's Conference which addresses the needs of Hispanic women in the Wake County area. Maty also became an official member of ALPES.
For the past 5 years, Maty has been part of the Executive team in different roles and was recently invited to serve as the President of ALPES.
"I am very excited and honored to have been invited to be the President." shared Maty.
As President, Maty brings years of experience in working with the Hispanic community and knowledge of the needs of the community. Maty realizes that it's not only important to recognize the needs of the Hispanic community, but it is equally important to be able to connect that need with available resources.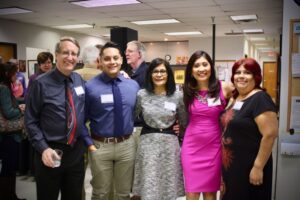 "This opportunity will enable me to continue to represent the amazing work we do at Centro para Familias Hispanas and build partnerships and collaborations." shared Maty.