This year more than ever, our families NEED YOU!  Please join us in keeping HOPE and LOVE alive this Christmas season.  We need the following items to create FAMILY GIFT BASKETS!
Movie (family friendly)
Microwavable popcorn
Movie snacks
Board game
Activity book or Puzzle
Card game
Pizza gift certificate/card
Grocery gift card (Food Lion, Lowe's, Walmart)
Gift card (Target, Walmart)
Staff have started receiving Wrapped with Love applications from the community and are adding requested gifts to our Amazon Wish List. You can check out what has been added and purchase these special gifts.
For more information or to drop off donated items
Please contact: Patricia Gutierrez, Emergency Assistance Program Coordinator, Patricia.Gutierrez@ccharitiesdor.org or call 910-251-8130 ext. 112
Catholic Charities is a tax exempt, private, non-profit organization and donations may be tax deductible.  Tax donation receipts available upon request.
The Cape Fear Wrapped with Love program is now closed.
New this program year!
Due to COVID-19, our program will look much different than previous years.  To keep everyone safe, healthy, and to maintain social distance, we have moved our application online.  Families who apply and are approved, will receive a family Christmas gift basket filled with family friendly activities along with other special gifts.
About the Program:
Available to parents or legal guardians with children ages 1 through 12.
To qualify, the family must not have applied for the Christmas program last year (2019)
The child (children) must reside with the applicant parent or legal guardian
Families cannot apply for another Christmas program at the same time.

Applications will be denied for families who appear on two Christmas program lists
El Programa de Cape Fear Regalos con Amor está cerrado.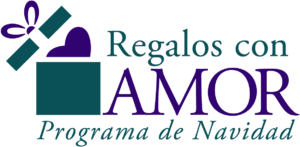 ¡Nuevo este año!:
Debido al COVID-19, nuestro programa se verá muy diferente al de años anteriores. Para mantener a todos seguros, saludables y para mantener la distancia social, hemos movido nuestra solicitud en línea. Las familias que completen su solicitud y sean aprobadas, recibirán una canasta Navideña con actividades para toda la familia.
Sobre el Programa:
Disponible para padres o tutores legales con niños de 1 a 12 años
Para calificar, la familia no debe haber aplicado para el programa de Navidad el año pasado (2019)
Niño o niños deben residir con el padre solicitante o tutor legal
Las familias no pueden solicitar otro programa de Navidad al mismo tiempo

Se rechazarán las solicitudes para las familias que aparecen en dos listas de programas navideños