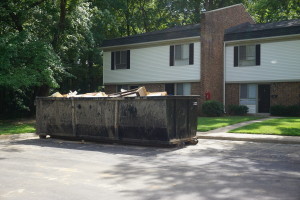 Severe storms, which delivered excessive rainfall in parts of Wake and Durham Counties in mid-July caused flash floods that forced more than a hundred families out of their homes.
In response to the flooding, the American Red Cross opened a shelter for four days at Hillside High School in Durham, to assist families with lodging and food. Red Cross has since led the community's efforts to assist more than 220 individuals in recovering from the flooding aftermath.
After assessing family needs and providing immediate assistance, the Red Cross reached out to Catholic Charities to ensure that affected families are supported on their path to recovery. Catholic Charities case managers will meet with residents to understand their needs and develop a recovery plan.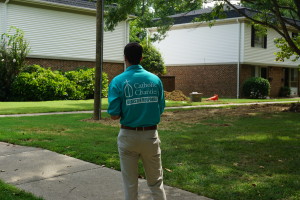 "Recovering from a disaster can be a very challenging time for families," said Daniel Altenau, Director of Disaster Services for Catholic Charities.  "Our staff will be there to provide guidance and both financial and emotional support as these families rebuild their lives."
Case managers are working to help families find temporary lodging and affordable permanent housing, identify resources to offset some of the up-front costs of moving to other rental housing, and replace furniture that was severely damaged and uninsured. Catholic Charities will support these families in this time of transition and provide financial assistance to help them fulfill their recovery plans.
To make a donation to help families recover from this recent flooding and from future disasters, please visit the Catholic Charities donation page.