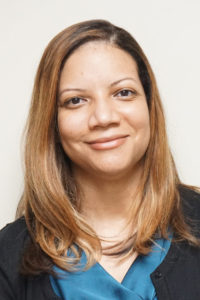 Ms. Perkins began with Catholic Charities as the Fayetteville Regional Director from 2008 – 2013.  Ms. Perkins then served as the Piedmont Regional Director beginning in 2013.  In the fall of 2016, she was promoted to the position of Catholic Charities Assistant Director.  With each role, Ms. Perkins brought compassion and dedication to her work.
Her extended history with Catholic Charities and continued professional approach made Ms. Perkins a qualified individual to serve as Interim Executive Director.  "I appreciate the commitment that Lisa has made to this organization and am confident in her ability to assume this new role," Msgr. Shugrue explained.
Ms. Perkins looks forward to guiding the agency and continuing to provide high quality services to the community.  "I am excited about this opportunity.  Catholic Charities provides many quality programs across the Diocese.  I look forward to continuing the great tradition of providing caring services." Ms. Perkins stated.