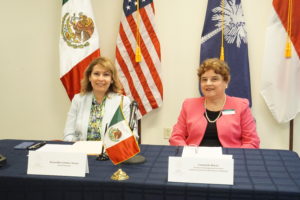 On Wednesday, August 2nd, the Consulate of Mexico in Raleigh held a press conference announcing the allocation of funds to support immigration work in North Carolina. Catholic Charities is one of three non-profit agencies the Mexican Consulate is working with to conduct workshops and one-on-one sessions to help Mexican nationals through the complicated legal immigration process.
Ms. Consuelo Kwee, Director of Immigration Services for Catholic Charities, expressed gratitude to the Mexican Consulate for this partnership, "I am thankful to Ms. Remedios Gomez Arnau, Consul General, Patricia Perez Galeana, Deputy Consul General, and the Mexican Consulate for supporting Catholic Charities through the allocation of these funds."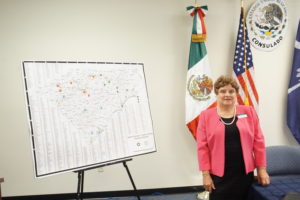 Catholic Charities has been awarded $34,000 to provide presentations to educate individuals on their rights and responsibilities, screenings for individuals to better understand their immigration possibilities, and assistance with the naturalization and citizenship process for eligible individuals.
Catholic Charities has provided immigration programming for over twenty years and began by working with Refugee and Immigration Services of Family Lutheran Services. Over time the program has grown while continuing to provide high quality and low cost immigration services to the new immigrants in the area.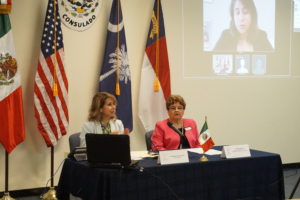 Seven Catholic Charities offices throughout the Diocese of Raleigh offer Department of Justice (DOJ) accredited staff members to provide immigration assistance. These BIA staff members are located in the following cities: Burlington, Durham, Fayetteville, Greenville, Raleigh, Shallotte and Wilmington.
The Center for Immigration Studies (2014) estimated that there are aproximately 393,000 immigrants in the Diocese of Raleigh. Within that group, it is estimated that about 71,235 are Legal permanent residents who qualify to become US citizens. Ms. Kwee explains, "There are many families who would benefit by improving their immigration status which also strengthens the comm unities in which they live. This partnership with the Mexican Consualte is a great opportunity and a blessing for Catholic Charities."