English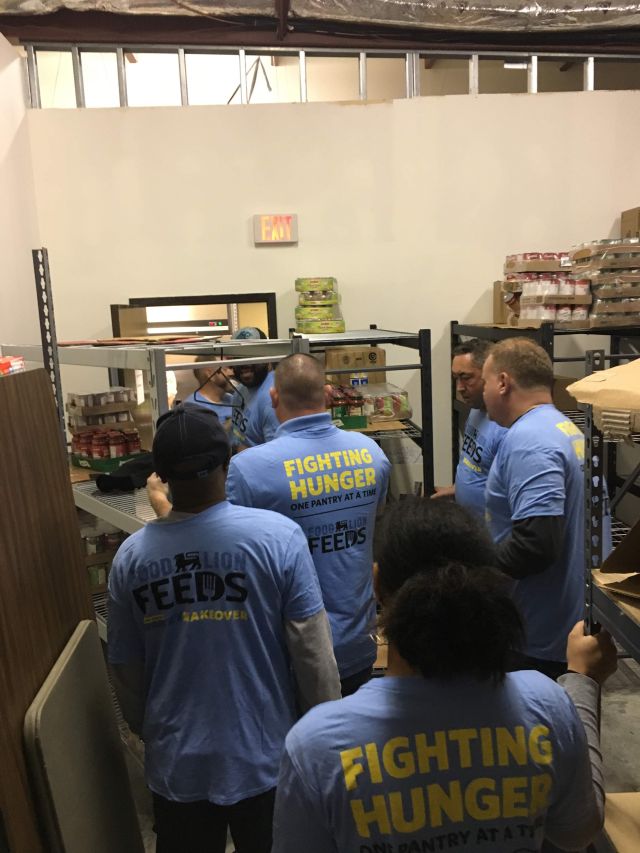 FAYETTEVILLE, N.C. — The Food Pantry in Fayetteville is now providing meat and fresh produce to many families in need, thanks to Food Lion.
Back in November 2019, in the middle of one of the pantry's busiest months of the year, and right before Thanksgiving, a big surprise arrived at the Catholic Charities Fayetteville Office…the Food Lion Great Pantry Makeover.
As a partner agency of the Second Harvest Food Bank of Southeast N.C. in Fayetteville, the Catholic Charities Fayetteville team assists an average of over 600 families in need of food every month. The agency also offers Fayetteville-area residents with clothing, hygiene products, clinical counseling, employment resources and assistance, services for domestic violence survivors, and immigration assistance.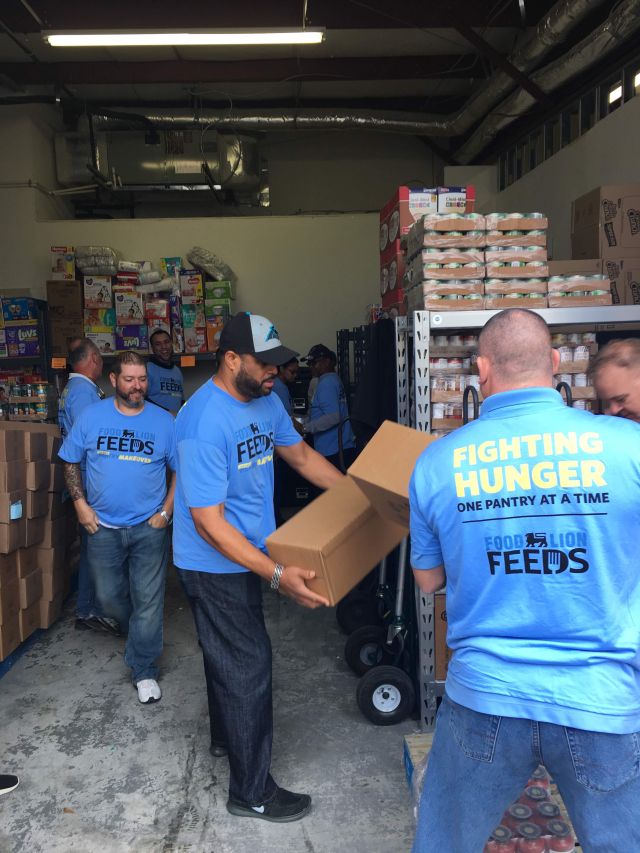 As a recipient of the Great Pantry Makeover, the Fayetteville office staff were particularly excited about Food Lion Feeds' focus on expanding the agency's capacity to distribute fresh food by donating two freezers and a refrigerator to keep products at a safe storage temperature.
"We feel very grateful, because now we can offer more fresh food and products to our clients," said Yolanda Flores, Disaster Case Manager at the Catholic Charities Fayetteville office. "Our clients will be able to prepare more nutritious food at their home."
After Food Lion staff finished cleaning and organizing the pantry, Catholic Charities volunteers stocked the shelves full of nutritious food. Now, over a month since the new refrigerators were installed, clients are experiencing the benefits and bringing home new products such as meat and eggs, both necessary for balanced diet.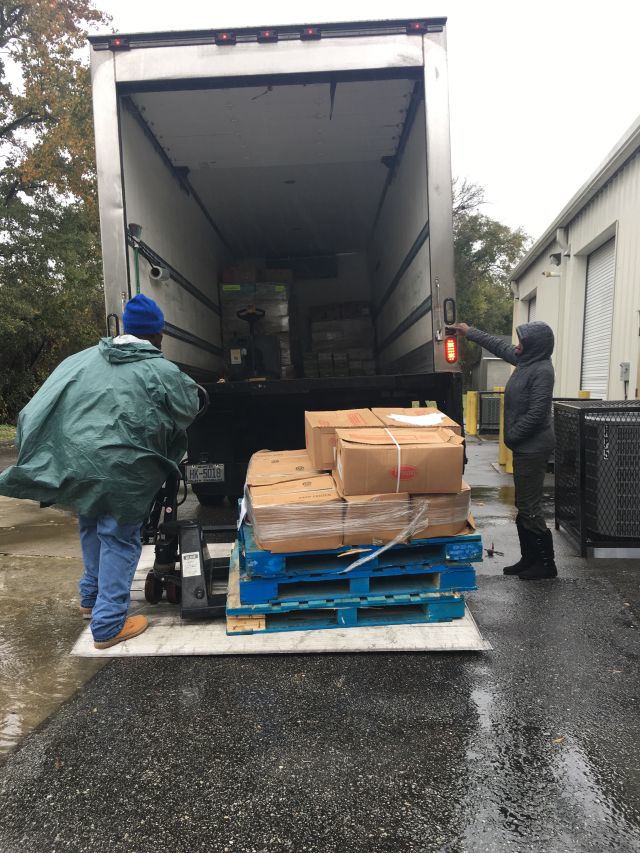 The food pantry is open from 9:00am to 12:00pm, from Monday through Thursday. Individuals and families in need are referred by different faith organizations and counselors from the Department of Social Services.
For more information about how to make a referral, give a donation or become a volunteer please contact Gabi Saez-Capo 910-424-2020.

Spanish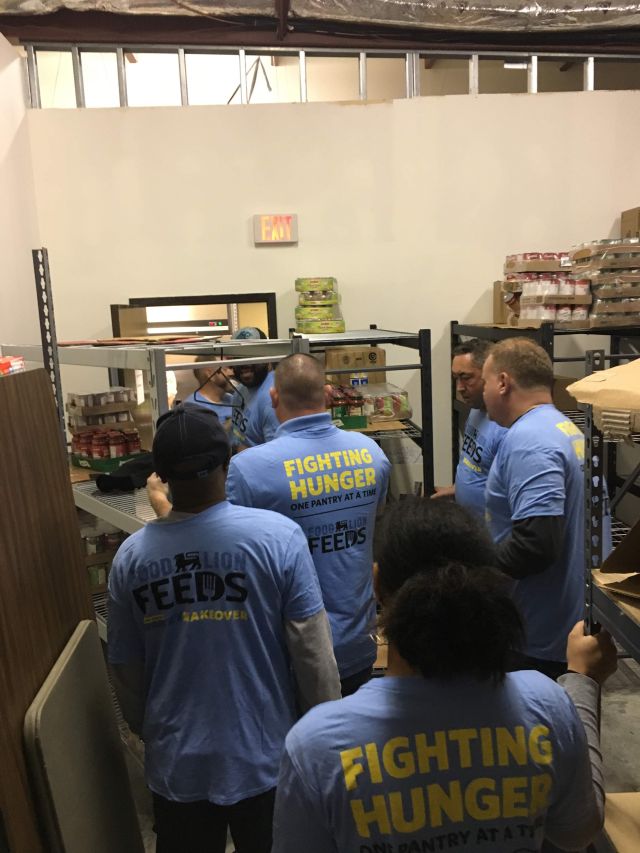 FAYETTEVILLE, N.C. — La Food Pantry en Fayetteville ahora ofrece carne y productos frescos a muchas familias necesitadas, gracias a Food Lion.
En noviembre de 2019, en medio de uno de los meses más ocupado de la despensa del año y justo antes del Día de Acción de Gracias, una gran sorpresa llegó a la Oficina de Caridades Católicas de Fayetteville … el cambio de imagen de 'Food Lion Great Pantry".
Como agencia socia del Second Harvest Food Bank de Southeast N.C. en Fayetteville, el equipo de Caridades Católicas de Fayetteville brinda asistencia a un promedio de más de 600 familias que necesitan comida cada mes. La agencia también ofrece a los residentes del área de Fayetteville ropa, productos de higiene, asesoramiento clínico, recursos y asistencia para el empleo, servicios para sobrevivientes de violencia doméstica y asistencia de inmigración.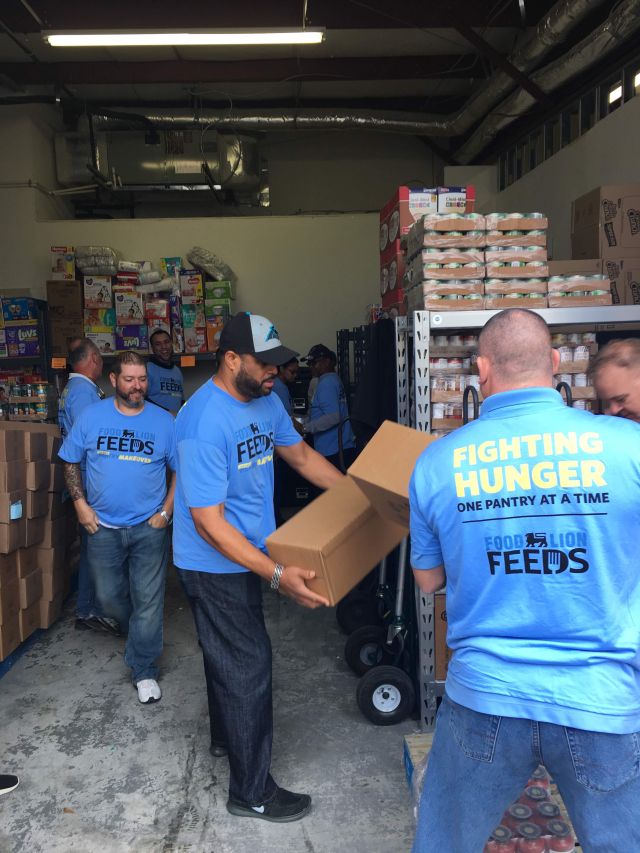 Como beneficiarios del cambio de imagen de la Despensa de Alimentos patrocinado por Food Lion, el personal de la oficina de Fayetteville estaba particularmente entusiasmado con el enfoque del programa "Food Lion Feeds" que permitió ampliar la capacidad de la agencia para distribuir alimentos frescos mediante la donación de dos congeladores y un refrigerador para mantener los productos a una temperatura de almacenamiento segura.
"Nos sentimos muy agradecidos, porque ahora podemos ofrecer más productos y alimentos frescos a nuestros clientes", dijo Yolanda Flores, Gerente de casos de desastres en la oficina de Caridades Católicas de Fayetteville. "Nuestros clientes podrán preparar alimentos más nutritivos en su hogar".
Después de que el personal de Food Lion terminó de limpiar y organizar la despensa, los voluntarios de Caridades Católicas llenaron los estantes con comida nutritiva. Ahora, más de un mes desde que se instalaron los nuevos refrigeradores, los clientes están experimentando los beneficios y trayendo a casa nuevos productos como carne y huevos, ambos necesarios para una dieta equilibrada.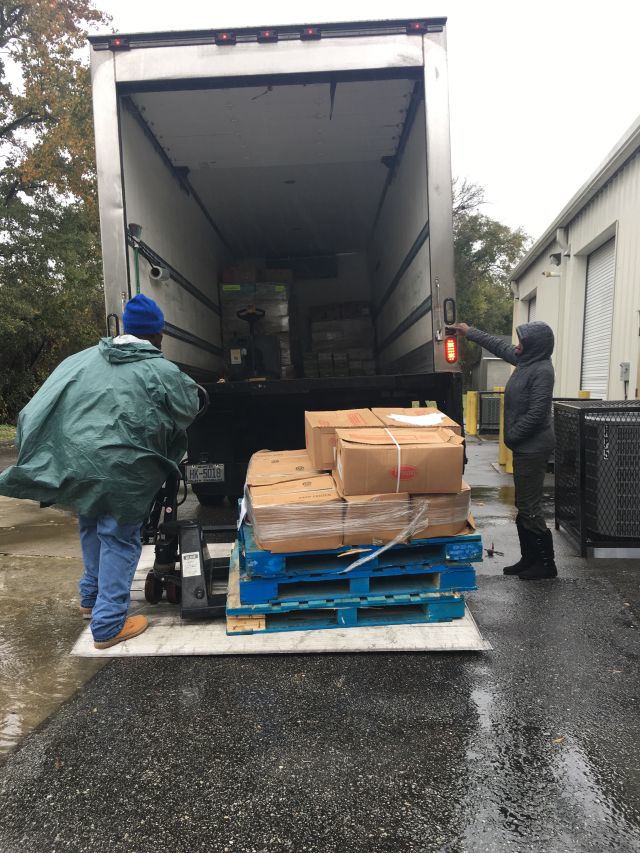 La despensa de alimentos está abierta de 9:00 a.m. a 12:00 p.m., de lunes a jueves. Las personas y familias necesitadas son derivadas por diferentes organizaciones religiosas y consejeros del Departamento de Servicios Sociales.
Para obtener más información sobre cómo hacer una referencia, hacer una donación o convertirse en voluntario, comuníquese con Gabi Saez-Capo 910-424-2020.