No-Bake Chocolate Oat Cookies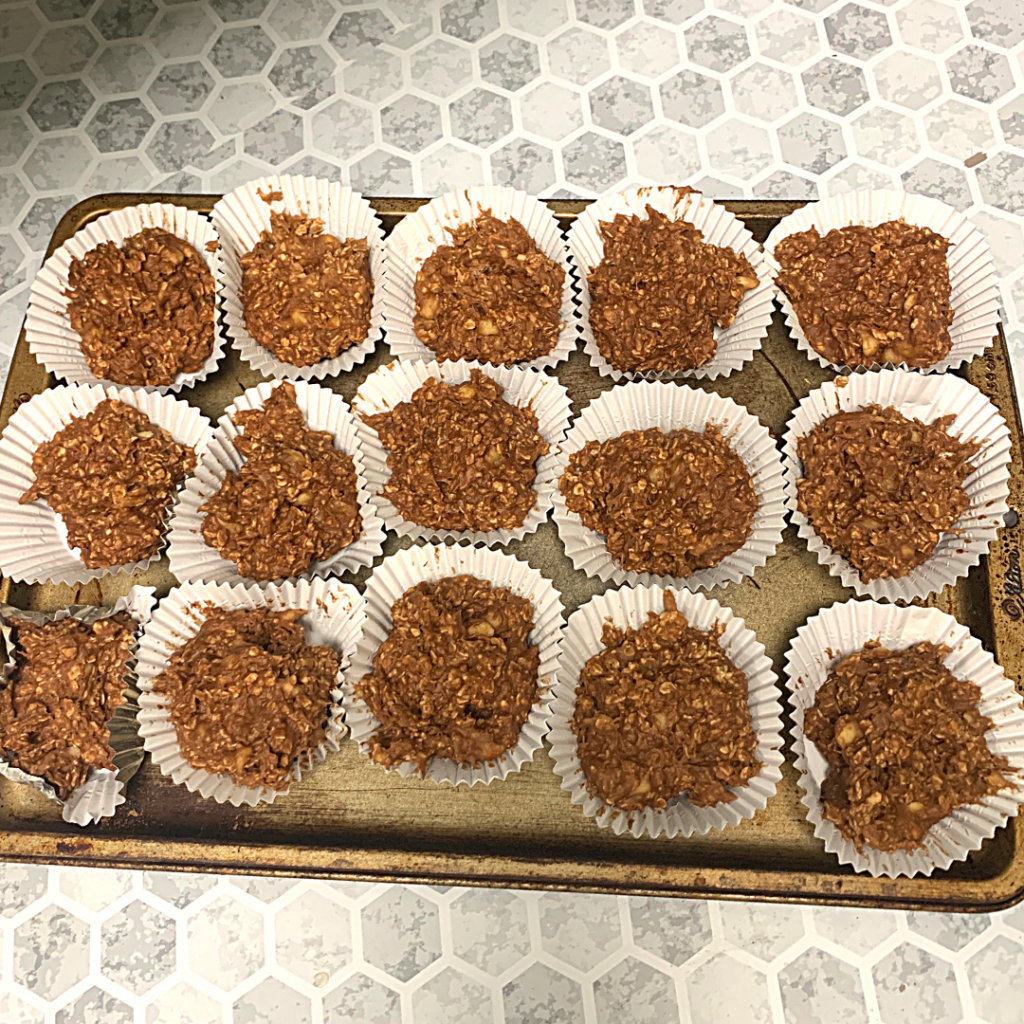 Five ingredients: no baking, no eggs, no dairy, no gluten! And it still tastes good? Seems impossible, but I promise, these cookie bites are so tasty! They set in the refrigerator, so they're a great treat to bake with kids or during hot weather.
You will need:
– 3 regular-sized ripe bananas 
– 1 tsp vanilla
– 1/3 cup peanut butter
– 2 cups instant oats (equivalent to 7 individual packets)
– 1/4 cup cocoa powder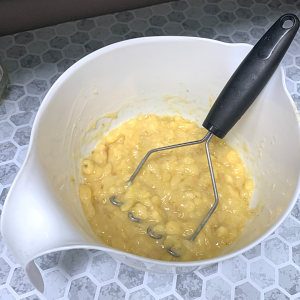 Peel and mash the bananas in a large bowl. You can use a masher or spoon. Once mashed, the bananas will have a pudding-like texture.

Combine the rest of the ingredients in the bowl and mix until fully combined.

Scoop the mixture onto a pan. I put mine in individual cupcake liners in order to make them easier to grab, but the liners are not a necessity.

Refrigerate the cookies for 45 minutes or until firm to the touch. Serve immediately or store in the fridge.