Due to the current situation with COVID19, we are operating remotely. All of our classes have been suspended until further notice but we can assist with referrals to programs and services and assist with applications via telephone.
If you need assistance, leave a message and we will call you as soon as possible.
Starting November 8th, the Food pantry hours will be Mondays, Wednesdays and Fridays 10:00am to 1:00pm.
Hours
Address
919-873-0094
919-873-0260 (Fax)
Purpose Statement: Centro para Familias Hispanas, a program of Catholic Charities, empowers Hispanic families as they overcome barriers by providing direct services and connections to community resources.
History
Centro Para Familias Hispanas (CPFH) began in 1997 with emergency aid services to the Hispanic community after Hurricane Fran. In 1998 Centro Para Familias Hispanas officially became a part of the Catholic Charities of the Diocese of Raleigh to provide information, referral and counseling services to low-income Hispanic families.
As the Hispanic population began to grow rapidly in Wake County, we saw the need to increase and improve our services in order to help them effectively. Currently Centro Para Familias Hispanas has specialized personnel in case management, education and immigration, and has a variety of programs.
Donations
All donations made to Centro Para Familias Hispanas are tax-deductible. Donations can be made online or checks can be made out to "Catholic Charities of Raleigh" and in the memo line add "Centro Para Familias Hispanas".
Case Management and Community Referrals – Centro Para Familias Hispanas (CPFH) provides family support and case management services helping to alleviate the effects of poverty of the Hispanic community in Wake County. These services include: completion and attainment of SNAP, Medicaid and various other benefit applications and services; guidance and assistance with certain legal processes and rights through internal and external resources; facilitation of access to services targeting the health, education and development of children ages 0-5; connection and facilitations of services and/or programs not provided by CPFH (such as Wake Tech courses in ESL, computers, GED, and other classes).
It is estimated that, as of 2017, there are approximately 25,547 Hispanic people living in poverty in Wake County. In fiscal year 2017-18, the Center served a total of 445 families or 2,541 individuals who received Family Support services.
Assistance in completing the Food Stamp and Medicaid Application: CPFH is certified by the "The Benefit Bank" program to assist families in filling out applications for food stamps and Medicaid, as well as providing support in the obtainment of various other assistance programs and services that a regular family may not be able to themselves due to various barriers.
Tax Preparation: During tax season (February to April of each year) CPFH offers tax preparation services free of charge to individuals and families with few resources. This service is offered through the VITA Foundation. Click here for more information.
Immigration Services: Our bilingual DOJ Accredited Representatives can assist in the completion and submission of various legal immigration documents including: Applications for Citizenship, Naturalization, and Family Based processes. Our professional staff also provide informational sessions to parish and community groups on immigration rights, responsibilities, and current immigration issues and resources.
Visit the Immigration page for more information about the services we provide, and how to fill out the On-Line-Intake
Education Programs: – Centro Para Familias Hispanas (CPFH) has Early Intervention programs for children from ages 0-5. CPFH offers free preschool services for children of parents enrolled in the ESL course offered on Monday thru Thursday.
The Language is Key program is designed to improve the language and reading ability of preschool children. This program teaches parents effective strategies that promote language development and leads children to love reading. The weekly sessions are carried out through the Reading Model with Dialogue.
134 families participated in 'Language is the Key' dialogic reading program, designed to promote language, early literacy, and parent-teaching strategies in fiscal year 2017-18.
Developmental Screenings for Preschool Children: As part of the early intervention program, CPFH offers developmental screenings for children from age 0-5. These are carried out through the Ages and Stages Questionnaire to detect possible delays in children's learning, speech or development.
After School Programs: These programs are designed to help elementary school children reach and/or maintain their reading level at the appropriate level as well as providing general homework assistance. CPFH works in collaboration with the University of North Carolina, NC State University School of Education, and St. Francis of Assisi Youth Ministry. The current schedule is Wednesdays from 4:30pm-5:30pm and Thursdays from 4:15pm-5:15pm.
"Pequeños Gigantes" Summer Camp: CPFH offers a one-week long Summer Camp for low-income Hispanic children in the summer. Classes offered in the camp are: Music, Reading, Art, Physical Activity, Faith in Action and Dance. This wonderful program is done in partnership with St. Francis of Assisi Youth Ministry.
Women's Leadership Program: this program is designed to empower vulnerable Hispanic women by providing them motivational conferences that will inform them and educate them on social-emotional topics as well as to give them tools to become leaders. CPFH in partnership with Council on Immigrant Relations offers one conference a year and a support group that continues preparing women in leadership throughout the year.
Wrapped with Love Christmas Program: In the spirit of the Christmas season, Catholic Charities organizes the Wrapped with Love Christmas Program to connect families with toys that can be shared with their children.
Due to COVID-19, our program will look much different than previous years.  To keep everyone safe, healthy, and to maintain social distance, we have moved our application online.
for more information about the Wrapped with Love Christmas Program.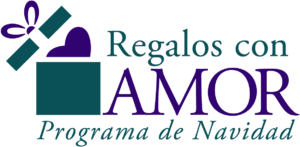 Volunteer Description
Volunteers play a very important role in the services that Centro Para Familias Hispanas provides. Volunteers work with poor and vulnerable families of all faith traditions, and with a significant portion being only Spanish-speaking. A volunteer can be trained to assist with our family support services. Responsibilities and opportunities include: conducting screening interviews to identify clients' needs, assisting with resume writing and employment opportunities, and working in the childcare area. Other areas a volunteer could assist in include: filing, reception, entering data, and organizing.
Internship Opportunity Descriptions
Basic eligibility requirements for all internship applicants:
Bilingual (Spanish and English); conversational level fluency preferred in Spanish
Be a current and active student at a university or college
Flexible, adaptable and reliable
Placement Hours: If a student has to fulfill placement hours as required for a course and do not have a preference, then they can choose any of the focus areas described below.
Focus areas include Spanish Language, Social Work, Child Development, Immigration, and Marketing/Development.
Spanish Language Focus
CPFH offers a great opportunity for Spanish majors or for those students who wish to better their Spanish-speaking proficiency. The Center offers this opportunity by way of direct client interviews in which the student interacts with a client through 5-10 minute interviews in which the student provides the client a referral for emergency assistance as well as assessing and addressing any other needs they may have. This includes information about the agency's programs and services, referral to the Case Manager for in-depth case management, or information and referral to outside agencies and services. Student may be asked, on occasion, to assist with other programs and duties during the scheduled time. Open positions are available depending on the day and scheduled amount of interns/volunteers.  The hours of operation for this description are: Monday – Friday (Depending on availability), 10am – 1pm.
Social Work Focus
CPFH has a long-standing history working with universities to provide a hands on and qualifying internship for MSW students. The intern would shadow and assist the Case Management Coordinator in the various aspects of the agency. These include, but not limited to:
Providing emergency assistance referrals through direct client interviews
Assessing client needs and addressing them through either direct services or information and referral to external services and agencies.
Database management and input. Learning and performing the recording of program and case data.
Assisting the Case Manager in coordinating programs, services, cases, etc, as well as other staff members.
Assistance in the agency's other programs and services.
Insight into counseling with LCSW counselors and homeless/at-risk support circle program.
Assisting and attending trainings and/or workshops and meetings alongside staff.
The student would handle cases at the discretion of the Case Manager and will be responsible for maintaining follow-up with those cases and reporting to the Case Manager. The student will also sit down with the Case Manager and MSW Supervisor for weekly supervisions.
Child Development Focus
CPFH provides a dialogical reading program, Language is the Key, which seeks to teach parents of children, ages 0-5, effective strategies that promote language development and put young children on the pathway to literacy. The program is held in various locations across the county, including our office location, where we reach out to identified Hispanic communities. The student will assist the Parent Educator in administering the class, assuring that parents are registered, that the children are situated and, if needed, to administer the class themselves as the Parent Educator sees appropriate. Through this program, the student will also observe the developmental levels of the children and assist the Parent Educator in performing developmental screenings, as deemed appropriate. Through these screenings, the child can be referred to receive a developmental evaluation and receive needed services (speech, developmental, behavioral, etc.) The student will also assist in following up with these cases and making sure of communication between the parent and the evaluation agency.
Monday – Friday (Days vary depending on number of sites for the quarter);
Class: 9:30am – 11:00am; Case management, data input, and home visits would occur after the class and either in a home-visit setting or in the office location:  11:00am – 5:00pm.
Hours of internship/placement can be adapted to the student; however, it would be minimally necessary to be from 9:30am – 1:00pm on days that the class is given.
Transportation-wise, student would be riding with the Parent Educator to sites and/or home-visits, etc.
Immigration Focus
CPFH has bilingual personnel who is Accredited by the Department of Justice, and affiliated with Catholic Legal Immigration Center, Inc. (CLINIC) for legal support. Interns and volunteers would work under the supervision of the Accredited Representative by doing client's intake, participate in case review, conduct client follow-ups and set appointments; act as an interpreter and translate documents. Volunteers can make copies of the applications and secure files in the proper cabinets, can assist in entering data into the database. Volunteers can assist in the organization of workshops and presentations. All training for interns and volunteers is provided by the DOJ Representative.
Bilingual (English and Spanish) is preferred, but not necessary
Perform client intake
Contact of clients to schedule appointments or follow-ups
Organization and filing of immigration cases
Good organization and communication skills.
CONTACT US
PROGRAM DIRECTOR
Maty Ferrer Hoppmann, M.A.
COORDINATOR OF PARENT EDUCATION
---
Immigration Services
FULL ACCREDITED REPRESENTATIVE
Luisa Martin-Price, (Bilingual)
DOJ ACCREDITED REPRESENTATIVE
David Rohrer, (Bilingual)
Family Case Manager
IMMIGRATION ASSISTANT
Vanessa Estrada, (Bilingual)